1. Full-servo high-speed blowing machine is currently my company's most advanced, fastest model.2. Clamping, stretching, displacement are driven by servo motor.3. With high speed, high precision, good stability, energy saving, environmental protection...
Automatic 2 cavity PET bottle blow molding machine is used to blow bottles from PET/PP/PE perform which can be bought directly from the market. we can also supply the preforms with different sizes. We will help to design the bottle shape basing on cli...
The edible oil PET bottle blow molding machine can have 3 cavities, and a single cavity can produce 5 liters of PET bottles and edible oil bottles. This edible oil PET bottle blow molding machine can also blow other large-capacity plastic packaging co...
Buy PET bottles directly from the market for blowing PET bottles. In front of the current bottle model, we have designed a bottle shape based on the needs of our customers. Our general rule is based on bottle type product weight.Suitable for food, oil...
BG PET Blow Molding Machine focuses on industrial development, so that customers can not only obtain product benefits, but also gain advantages in the market when cooperating with experts. Our goal is to establish long-term partnerships and close coop...
330-550ml small mineral water bottle ,550-750ml mineral water bottle ,1000-2000ml large mineral water bottle
We are the leading manufacturer and supplier the wide range HDPE china Extrusion Blow Moulding Machine. Extrusion Blow Moulding Machine is made with the aid of a modern machine and cutting-edge technology under the guidance of experienced engineers.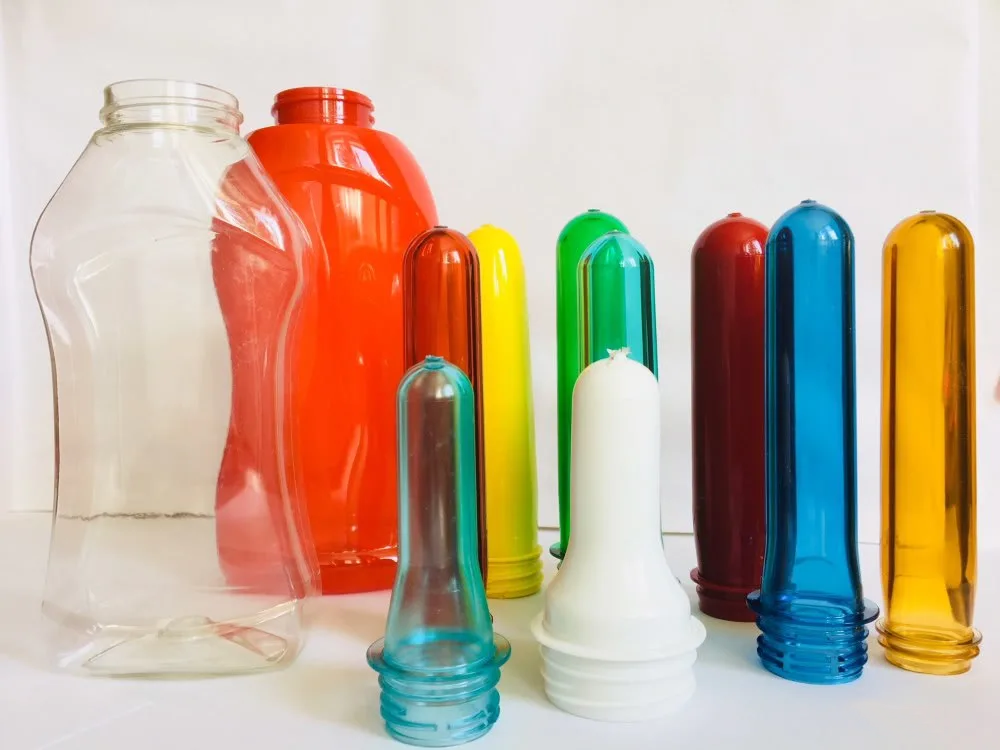 The emergence of the mineral water filling production line has improved the processing efficiency of mineral water and replaced a series of operations such as manual bottle blowing, screw capping, filling, and screw capping. . #Blow Molding Machine
6-cavity spray bottle disinfection water bottle fully automatic blow molding machine deliveryThe hand sanitizer bottle spray bottle is a six-out full-automatic blow molding machine, which is a stable two-step blow-down automatic blow molding machine o...
BG-2 disinfectant bottle blow molding machine is the latest automatic blow molding equipment developed by our company. The maximum blowing capacity is 0.6 liters, and the maximum blowing capacity is 2.0 liters. It is suitable for blowing any shape of ...