Pet plastic oil spray food bottle jar container blowing machine
Our customers are all around the world.
Vietnam, Australia, Indonesia, Malaysia, Thailand, Sri Lanka, Kazakhstan, Russia, UAE, Saudi Arabia, Malta, Romania, Italy, India, Syria, Ethiopia, Egypt, Sudan, Tunisia, Algeria, Kenya, Nigeria, South Africa, Zimbabwe, Mexico, Guatemala, Ecuador, Colombia, Venezuela, Peru....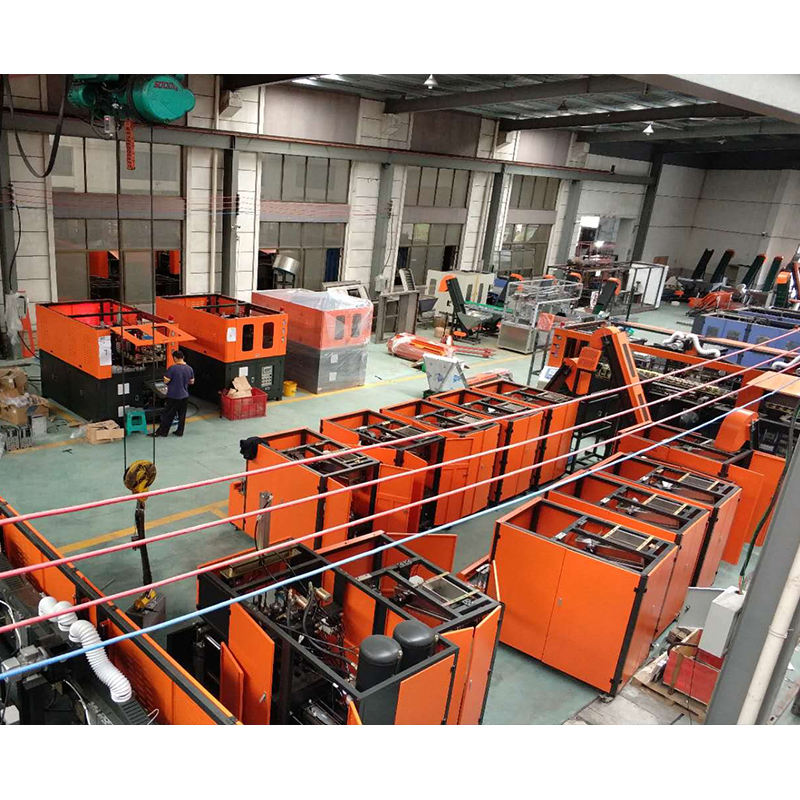 Fully Automatic PET Bottle Blow Moulding Machine
BG series is a stable two-step blow-down stretch automatic blowing machine.It can be used from 2 cavity to 9 cavity with a speed of 1200 bottles per hour (750 ml plastic bottles),max volume 2L plastic bottle,suitable for blowing any kind of carbonated beverage bottle,sparkling beverage bottle,pure water bottle, mineral water bottle,fruit juice beverage bottle,cosmetic bottles,large diameter bottles, high temperature resistance bottles and other packaging bottles.
adopt servo control system,and structure are stable and reliable ,high -speed and smooth,easy maintenance.the mold is very flexible which can meet the needs of non-stop inline produce. The touchable screen control and temperature adjustment simplified the temperature adjustment for different bottle blowing.
In addition, crystallization varies with different mold design, as a result, the PET bottle produced can stand temperature over 90°C depending on the type of PET material with different crystallization rate. The neck up blowing mode protects the bottle preform from damage during blowing and ensures stable performance. With high strength, good transparency and low production costs, abundant material resource, Q series plays a big role in hot filling package market.
Oil bottle blowing machine
Professional blow molding machine manufacturer

TAIZHOU BORG BLOWING MACHINE SAMRT EQUIPENT CO,LTD.
---